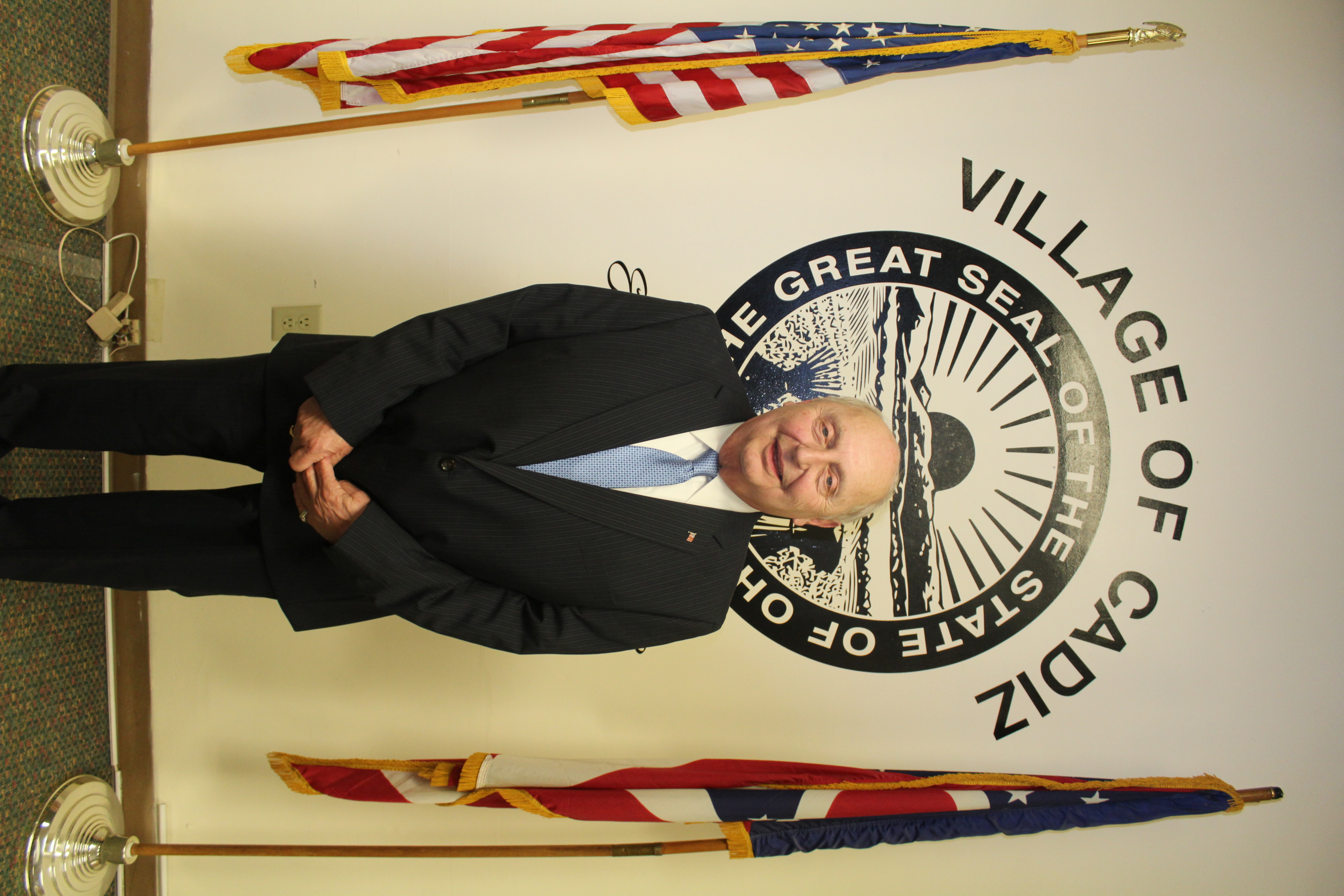 Mayor John Migliore has been a lifelong resident of Cadiz. He is entering his 12th year as the Mayor of Cadiz. Mayor Migliore is a graduate of Cadiz High School. John is a member of the FOE, American Legion Post 34, Vice President of the Clark Gable Museum, CIC Member, County CIC Member, Silver Spade Board Member, Harrison Regional Planning Commission Board member. John overseen a landscape rehabilitation project involving the Christopher Spring on Route 9. Through life experience and knowledge Mayor Migliore loves contributing to the continual growth and success of the community and believes Cadiz is a great place to live.
In his most recent term, John Migliore as Mayor has been a part of Water and Sewer Rehab/Replacement projects, is currently working on a Sidewalk project on Lincoln Ave to increase walkability for residents to utilize the Village's business district.


Mayor John Migliore and Jim Talbott celebrating Mr. Talbott's 100th birthday
Mayor Migliore and Cadiz Village Council recognized Mr. Talbott for being one of the oldest living resident who turned 100 years young on May 15 2022.